Monel Flanges Manufacturers.
Highly acclaimed Manufacturers, Stockists, and Exporters presents best prices ever on ASTM B564 Monel Flanges.
We are specialized manufacturers and suppliers of customized ASME SB564 Monel Flanges as per customer's specifications. Our prime Supplying Regions are Africa, Middle East Asia, Europe, Asia, South and North America, South Africa.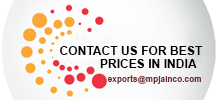 ASTM B564 Monel Flanges Specifications
| | |
| --- | --- |
| Specifications : | ASTM B564 / ASME SB564 |
| Dimensions : | ANSI/ASME B16.5, B 16.47 Series A & B, B16.48, BS4504, BS 10, EN-1092, DIN, etc. |
| Size : | 1/2″NB TO 60″NB |
| Standard : | ANSI Flanges, ASME Flanges, BS Flanges, DIN Flanges, EN Flanges, etc. |
| Class / Pressure : | 150#, 300#, 600#, 900#, 1500#, 2500# | PN6, PN10, PN16, PN25, PN40, PN64 etc. |
| Flange Face Type : | Flate Face (FF), Raised Face (RF), Ring Type Joint (RTJ) |
Monel Flanges Size
Products
Size
ASTM B564 Monel Slip-On Flanges
ASTM B564 Monel Weld Neck Flanges
Sizes 1/8″ – 36″
Raised Face or Flat Face
ASTM B564 Monel Blind Flanges
ASTM B564 Monel Lap Joint Flanges
ASTM B564 Monel Threaded Flanges
ASTM B564 Monel Socket Weld Flanges
ASTM B564 Monel Plate Flanges
ASTM B564 Monel Ring Joint Type Face (RTJ) Flanges
ASTM B564 Monel Spectacle Blind Flanges
ASTM B564 Monel High Hub Blind Flanges
ASTM B564 Monel Orifice Flanges
ASTM B564 Monel Reducing Flanges
ASTM B564 Monel Square Flanges
ASTM B564 Monel Groove & Tongue Flanges
ASTM B564 Monel Long Neck Weld Flanges
ASTM B564 Monel Spades and Ring Spacers Flanges
ASTM B564 Monel Weldo / Nipo Flanges
ASTM B564 Monel Expander Flanges
What is a Monel Flanges
Monel flanges are made from a nickel-copper alloy and exhibit high strength, toughness and good corrosion resistance over a wide temperature range. An outstanding characteristic of Monel Slip on flanges is that they offer exceptional resistance to hydrofluoric acid, a particularly tough acid to deal with, in all concentrations up to the boiling point. For hydrofluoric acid applications Monel Blind flanges are perhaps the most resistant of all commonly used specialty alloys. Monel alloy RTJ flanges also exhibit excellent corrosion resistance in marine applications and have reasonable corrosion resistance to sulfuric and hydrochloric acids under reducing conditions. Because of these characteristics, Monel Lap Joint flanges are often found in marine and chemical processing applications.
ASTM B564 Monel Flanges Types and Standards
Below are mostly used flanges, click on below links to get dimensions & diagrams of Monel Flanges:
Monel Flanges Application Industries
Off-Shore Oil Drilling Companies
Power Generation
Petrochemicals
Gas Processing
Specialty Chemicals
Pharmaceuticals
Pharmaceutical Equipment
Chemical Equipment
Sea Water Equipment

Heat Exchangers
Condensers
Pulp and Paper Industry
Pharmaceutical Equipment
Chemical Equipment
Sea Water Equipment
Heat Exchangers
Condensers
Pulp and Paper Industry
Why Choose M P Jain Tubing Solutions LLP
We always maintain the bulk stock of ASTM B564 Monel Pipe Flanges for catering to our esteemed customers. Catering to various industrial projects in India and abroad, we have earned the reputation as a dependable supplier among our vast international client base.
Being an ISO certified company; we are committed to provide quality products at economical price with schedule consistency to our clients. Our adherence to principles of Total Quality Management (TQM) has helped us in receiving ISO 9001: 2015 certification.
Provide technically sound solutions and create additional value in mutual interest with our customers resulting in being a preferred manufacturer within the Fitting & Flanges sector.
M P Jain Tubing Solutions LLP use modern machinery and latest technology to fabricate ASME SB564 Monel Flanges product. Our products are manufactured under the supervision of the professionals, who carry quality check at every stage of production. These equipment are preferred by our clients due to their unique features including reliability, durability, easy operation, reasonable price, dimensional accuracy, high-end finishing, etc. We are committed to providing complete customer satisfaction when it comes to the quality, performance, timely delivery and prices of our products.
Some of our specialities that make us a profitable business partner for our clients are:
Superior quality products
Timely deliverices
Proven execution of small as well as large batch orders
A design solution to design problem
Custemer focused approach
Flanges Standards / Types & Pressure Class
| | |
| --- | --- |
| ASME/ANSI B 16.5 | Welding Neck Flange, Slip on Flange, Blind Flange, High Hub Blind Flange, Socket Weld Flange, Lap Joint Flange, Threaded Flange, Ring Type Joint Flange |
| PRESSURE CLASS | 150, 300, 400, 600, 900, 1500, 2500 |
| ASME/ANSI B 16.47 | Welding Neck Flange, Blind Flange [Series A & B] |
| PRESSURE CLASS | 75, 150, 300, 400, 600, 900 |
| ASME/ANSI B 16.36 | Welding Neck Flange, Slip on Flange, Threaded Flange |
| PRESSURE CLASS | 300, 400, 600, 900, 1500, 2500 |
| BS 4504 SEC 3.1 | Welding Neck Flange, Hubbed Slip on Flange, Hubbed Threaded Flange, Lapped Pipe End Flange, Plate Flange, Loose Plate Flange, Loose Plate With Weld Neck Flange, Blank Flange |
| PRESSURE CLASS | PN 2.5 TO PN 40 |
| BS 4504[PART 1] | Welding Neck Flange, Hubbed Slip-On Hubbed Threaded, Plate Flange, Loose Plate With Weld On Plate Collar, Blank Flange |
| PRESSURE CLASS | PN 2.5 TO PN 400 |
| BS 1560 BOSS | Welding Neck Flange, Socket Welding Flange, Slip-On Flange, Blind Flange, Screwed Boss Flange, Lapped Flange |
| PRESSURE CLASS | 150, 300, 400, 600, 900, 1500, 2500 |
| BS10 | Welding Neck Flange, Plate Slip-On Flange, Screwed Boss Flange, Slip-On Boss Flange, Blind Flange |
| TABLE | D, E, F, H |
| DIN FLANGES | DIN 2527, 2566, 2573, 2576, 2641,2642, 2655, 2656, 2627, 2628, 2629, 2631, 2632, 2633, 2634, 2635, 2636, 2637,2638, 2673 |
| PRESSURE CLASS | PN 6 TO PN 100 |
Cities We Export Monel Flanges
Mumbai
Thane
Navi Mumbai
Pune
Pimpri-Chinchwad
Vadodara
Kolkata
Gurgaon
Ahmedabad
New Delhi
Bengaluru
Chennai
Surat
New York
Caracas
Howrah
Sydney
Ahvaz
Karachi
Algiers
Chiyoda
Ankara
Ho Chi Minh City

Bhopal
Ulsan
Faridabad
Houston
Dubai
Seoul
Hyderabad
Singapore
Abu Dhabi
Tehran
Calgary
Noida
Riyadh
Vung Tau
Al Khobar
Atyrau
Lagos
Hanoi
Toronto
Hong Kong
Rajkot
Brisbane
Los Angeles

London
Coimbatore
Jakarta
Istanbul
Bangkok
Kuwait City
Sharjah
Muscat
Edmonton
Busan
Mexico City
Doha
Jeddah
Manama
Montreal
Thiruvananthapuram
Milan
Moscow
Dallas
Petaling Jaya
Ernakulam
Visakhapatnam
Ludhiana

Aberdeen
Cairo
Geoje-si
Perth
Santiago
Chandigarh
Indore
Kuala Lumpur
Rio de Janeiro
Dammam
Melbourne
Madrid
La Victoria
Granada
Courbevoie
Al Jubail
Port-of-Spain
Secunderabad
Gimhae-si
Haryana
Colombo
Lahore
Bogota
Countries We Export Monel Flanges
India
Saudi Arabia
Bangladesh
United States
United Arab Emirates
Canada
Angola
Argentina
Austria
Azerbaijan
Pakistan
Peru
Chile
Yemen
Hong Kong
Croatia
Czech Republic
Estonia
South Africa
Nigeria
Mexico
Turkey

Spain
France
United Kingdom
Indonesia
Israel
Iran
Kuwait
Mexico
Malaysia
Nigeria
Serbia
Singapore
Taiwan
Gabon
China
Finland
Greece
Italy
Japan
Hungary
Algeria
Belarus
Belgium

Chile
Venezuela
Ecuador
Netherlands
Brazil
Colombia
Ghana
Iran
Denmark
Poland
Australia
Afghanistan
Bahrain
Portugal
Switzerland
Libya
Romania
Thailand
Bhutan
Bolivia
Bulgaria
Slovakia
Vietnam

Costa Rica
Egypt
Iraq
Jordan
Kazakhstan
South Korea
Sri Lanka
Lithuania
Norway
Oman
Philippines
Poland
Qatar
New Zealand
Sweden
Trinidad & Tobago
Tunisia
Ukraine
Kenya
Lebanon
Morocco
Mongolia
Russia