Leading ANSI/ASME B16.9 Butt weld Stub End Manufacturers and Authoritative SS Stub End Supplier in India and Overseas.
As a leading manufacturer, stockist, and exporters of ANSI/ASME B16.9 butt weld stub end fittings we are providing high-quality buttweld stub end pipe fitting at best price in India.
We keep the largest stock of buttweld stub end pipe, stainless steel stub end, carbon steel stub end, nickel alloy stub end, alloy steel stub end, monel stub end, copper stub end, stub end fitting in all dimensions.
ANSI/ASME B16.9 Butt weld Stub End Specifications
Type
Butt weld (BW)
Standards
ASME / ANSI – B 16.9
ASTM A403 – ASME SA403 – 'Standard Specification for Wrought Austenitic Stainless steel Piping Fittings'
API 590-605
ASME B16.9 – 'Factory-Made Wrought Buttwelding Fittings'
ASME B16.25 – 'Buttwelding Ends'
ASME B16.28 – 'Wrought steel Buttwelding Long Radius Elbows and Returns'
MSS SP-43 – 'Wrought and Fabricated Butt-Welding Fittings for Low Pressure, Corrosion Resistant Applications'
Dimension
ANSI B16.9, ANSI B16.28, MSS-SP-43 Type A, MSS-SP-43 Type B, JIS B2312, JIS B2313
Thickness
Schedule 5S, 10S, 20S, S10, S20, S30, STD, 40S, S40, S60, XS, 80S, S80, S100, S120, S140, S160, XXS and etc.
Schedule
Sch 5 TO Sch XXS.
Size
1/2" TO 36", (Seamless up to 24"), (Welded 8" TO 36")
ANSI/ASME B16.9 Butt weld Stub End Materials and Grade
Stainless Steel Butt weld Stub End:
ASTM A403 WP316/316L
ASTM A403 WP304/304L
ASTM A182 F316L, 304L
DIN 1.4301, DIN1.4306, DIN 1.4401, DIN 1.4404
Carbon Steel Butt weld Stub End:
ASTM A234 Gr. WPB
ASTM A420 Gr. WPL6
ASTM A105
ASTM A350 Gr. LF2
Nickel Alloy Butt weld Stub End:
Monel 400 & 500
Inconel 600 & 625
Incolloy 800, 825
Hastelloy C22, C276
Hastelloy
Nickel
Monel
Inconel
Alloy20
Copper Nickel
Cupro-Nickel 90/10
Cupro-Nickel 70/30
Alloy Steel Butt weld Stub End:
ASTM a234 wp1 / wp5 / wp9 / wp11 / wp22 / wp91
Why Choose M P Jain Tubing Solutions LLP
M P Jain Tubing Solutions LLP is one of the leading Manufacturer, Stockist, and Exporter of ANSI/ASME B16.9 Butt weld Stub End in Mumbai, India. We are in this domain since 1972. We are ISO 9001:2015 certified company and most trusted Suppliers of SS Butt weld Stub End. We keep intensive stock of Stub End Pipe Fitting to fulfil urgent requirements of our clients at reasonable prices.
We are committed to on-time delivery of ANSI B16.9 Stub End. We have over 4 decades of experience in manufacturing of both Seamless & Welded Pipe Stub End Fittings using high quality of raw materials and manufacture by our experts team.
How we manufactured pipe fittings:
Planning: based on fitting specifics and client requirements; includes creating part identification in a manufacturing system.
Selection of raw material: metal; plate or pipe.
Cutting
Heating.
Forming.
Welding: for fittings that are not simple elbows, returns, bends, stub end or caps.
Inspection and tests: according to standards and client requirements.
Coating (if required).
Preparation of documentation.
Shipping.
ANSI/ASME B16.9 Butt weld Stub End Price List
Following is ANSI/ASME B16.9 Butt weld Stub End price in India. This price range also depends on minimum order and might vary without any prior information. For more details contact us now and get Instant Quote.
| Materials | Price Range | Unit |
| --- | --- | --- |
| SS Butt welded Stub End Pipe Fittings | $0.80 | USD/Piece |
| Stub End Butt Weld Pipe Fitting | $1.00-$10.00 | USD/Piece |
| ANSI B16.9 butt welded lap joint stub end | $10.00-$100.00 | USD/Piece |
| Sanitary SS pipe lap joint flange butt weld Stub End | $3.00-$50.00 | USD/Piece |
| butt welded carbon steel stub end | $0.01-$9.00 | USD/Piece |
| DN200 Butt Welding Stub End | $1.98-$700.00 | USD/Piece |
| stainless steel 316 butt welding stub end | $1.00-$100.00 | USD/Piece |
| ASME B16.5 150lb Stub Ends | $1.80-$400.00 | USD/Piece |
| pipe fitting stub end 1″ | $6.10-$7.60 | USD/Piece |
| gr2 titanium stub end | $10.00-$150.00 | USD/Piece |
| Butt Weld Long Stub End | $1.00-$100.00 | USD/Piece |
| Butt Weld Long Stub End | $3.50-$35.00 | USD/Piece |
| butt welding stub end | $10.00-$30.00 | USD/Piece |
Reference:alibaba
ASME B16.9 Butt weld Stub End Dimensions:
Nominal Pipe Size
Outside diameter
of barrel
Length (F)
Radius (R)
Diameter (G)
Minimum
Maximum
Long
Pattern
Short
Pattern
1/2"
20.5
22.8
76
51
3
35
3/4"
25.9
28.1
76
51
3
43
1"
32.6
35.0
102
51
3
51
1 1/4"
41.4
43.6
102
51
5
64
1 1/2"
47.5
49.9
102
51
6
74
2"
59.5
62.4
152
64
8
92
2 1/2"
72.2
75.3
152
64
8
105
3"
88.1
91.3
152
64
10
127
3 1/2"
100.8
104.0
152
76
10
140
4"
113.5
116.7
152
76
11
157
5"
140.5
144.3
203
76
11
186
6"
167.5
171.3
203
89
13
216
8"
218.3
222.1
203
102
13
270
10"
272.3
277.2
254
127
13
324
12"
323.1
328.0
254
152
13
381
14"
354.8
359.9
305
152
13
413
16"
405.6
411.0
305
152
13
470
18"
456.0
462.0
305
152
13
533
20"
507.0
514.0
305
152
13
584
22"
558.0
565.0
305
152
13
641
24"
609.0
616.0
305
152
13
692
Note: The dimensions are in millimeters
Source : ASME B16.9 – 2007
Butt weld Stub End – ANSI and MSS SP-43 Dimensions:
STUB ENDS – ANSI B 16.9 and MSS SP-43 dimension
inches
ND
mm
Diameter of lap
Radius of fillet
Length F
D
G
R
R1
MSS SP43
ANSI B16.9
1/2
15
21,34
34,92
3,17
0,80
50,80
76,20
3/4
20
26,67
42,86
3,17
0,80
50,80
76,20
1
25
33,40
50,80
3,17
0,80
50,80
101,60
1 1/4
32
42,16
63,50
4,76
0,80
50,80
101,60
1 1/2
40
48,26
73,00
6,35
0,80
50,80
101,60
2
50
60,32
92,10
7,93
0,80
63,50
152,40
2 1/2
65
73,02
104,80
7,93
0,80
63,50
152,40
3
80
88,90
127,00
9,52
0,80
63,50
152,40
3 1/2
90
101,60
139,70
9,52
0,80
76,20
152,40
4
100
114,30
157,20
11,11
0,80
76,20
152,40
5
125
141,30
185,70
11,11
1,58
76,20
203,20
6
150
168,27
215,90
12,70
1,58
88,90
203,20
8
200
219,07
269,80
12,70
1,58
101,60
203,20
10
250
273,05
323,80
12,70
1,58
127,00
254,00
12
300
323,85
381,00
12,70
1,58
152,40
254,00
14
350
355,60
412,70
12,70
1,58
152,40
304,80
16
400
406,40
469,90
12,70
1,58
152,40
304,80
18
450
457,20
533,40
12,70
1,58
152,40
304,80
20
500
508,00
584,20
12,70
1,58
152,40
304,80
22
550
558,80
641,30
12,70
1,58
152,40
304,80
24
600
609,60
692,10
12,70
1,58
152,40
304,80
The lap thickness T shall not be less than nominal pipe wall thickness
Butt weld Stub End – ANSI B16.9 Tolerances:
DIMENSIONAL TOLERANCES – STUB ENDS
For all fittings
Stub Ends
Nominal Pipe Size (NPS)
Outside Ø at Bevel
Indide Ø at End
Wall Thickness
t / t1
O.D. of Lap G
Fillet Radius of Lap – R
Overall Length. – F
1/2 a 2 1/2
1
0,8
Not
+0 -1
+0 -1
2
3 a 3 1/2
1
1,6
less
+0 -1
+0 -1
2
4
+2 -1
1,6
than
+0 -1
+0 -2
2
5 a 6
+3 -1
1,6
87,50%
+0 -1
+0 -2
2
8
2
1,6
of nominal
+0 -1
+0 -2
2
10
+4 -3
3,2
tickness
+0 -2
+0 -2
2
12 to 18
+4 -3
3,2
+0 -2
+0 -2
3
20 a 24
+6 -5
4,8
+0 -2
+0 -2
3
26 a 30
+7 -5
4,8
32 a 48
+7 -5
4,8
ANSI/ASME B16.9 Butt weld Stub End Application
Today M P Jain Tubing Solutions LLP is one of the leading manufacturer, stockists, and exporters of ANSI/ASME B16.9 Butt weld Stub End and supplying to various core industries like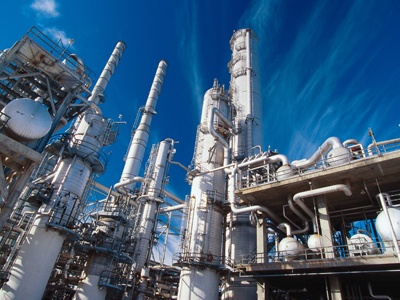 Chemicals Fertilizers Industries
Heat Exchanger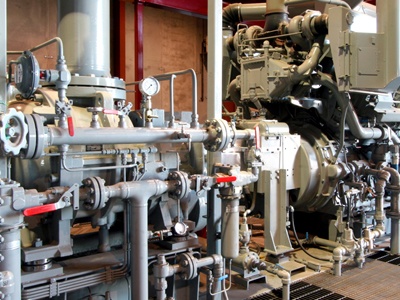 Instrumentation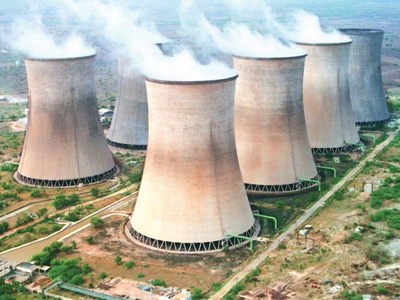 Nuclear Thermal Industries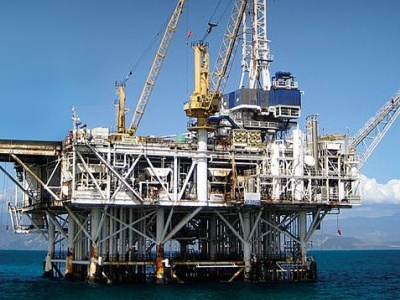 Oil Gas Industries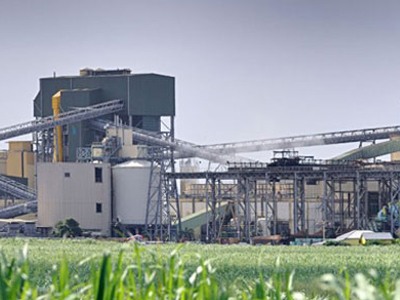 Pharmacy Surgical Industries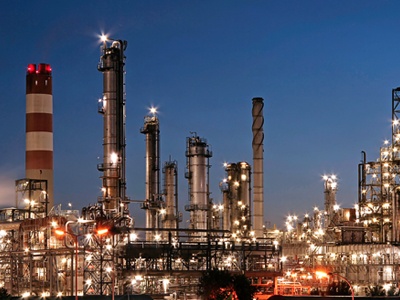 Refineries Petrochemicals
Water Gas Piping Systems
Cities We Export ANSI/ASME B16.9 Butt weld Stub End
Mumbai
Thane
Navi Mumbai
Pune
Pimpri-Chinchwad
Vadodara
Kolkata
Gurgaon
Ahmedabad
New Delhi
Bengaluru
Chennai
Surat
New York
Caracas
Howrah
Sydney
Ahvaz
Karachi
Algiers
Chiyoda
Ankara
Ho Chi Minh City

Bhopal
Ulsan
Faridabad
Houston
Dubai
Seoul
Hyderabad
Singapore
Abu Dhabi
Tehran
Calgary
Noida
Riyadh
Vung Tau
Al Khobar
Atyrau
Lagos
Hanoi
Toronto
Hong Kong
Rajkot
Brisbane
Los Angeles

London
Coimbatore
Jakarta
Istanbul
Bangkok
Kuwait City
Sharjah
Muscat
Edmonton
Busan
Mexico City
Doha
Jeddah
Manama
Montreal
Thiruvananthapuram
Milan
Moscow
Dallas
Petaling Jaya
Ernakulam
Visakhapatnam
Ludhiana

Aberdeen
Cairo
Geoje-si
Perth
Santiago
Chandigarh
Indore
Kuala Lumpur
Rio de Janeiro
Dammam
Melbourne
Madrid
La Victoria
Granada
Courbevoie
Al Jubail
Port-of-Spain
Secunderabad
Gimhae-si
Haryana
Colombo
Lahore
Bogota
Countries We Export ANSI/ASME B16.9 Butt weld Stub End
India
Saudi Arabia
Bangladesh
United States
United Arab Emirates
Canada
Angola
Argentina
Austria
Azerbaijan
Pakistan
Peru
Chile
Yemen
Hong Kong
Croatia
Czech Republic
Estonia
South Africa
Nigeria
Mexico
Turkey

Spain
France
United Kingdom
Indonesia
Israel
Iran
Kuwait
Mexico
Malaysia
Nigeria
Serbia
Singapore
Taiwan
Gabon
China
Finland
Greece
Italy
Japan
Hungary
Algeria
Belarus
Belgium

Chile
Venezuela
Ecuador
Netherlands
Brazil
Colombia
Ghana
Iran
Denmark
Poland
Australia
Afghanistan
Bahrain
Portugal
Switzerland
Libya
Romania
Thailand
Bhutan
Bolivia
Bulgaria
Slovakia
Vietnam

Costa Rica
Egypt
Iraq
Jordan
Kazakhstan
South Korea
Sri Lanka
Lithuania
Norway
Oman
Philippines
Poland
Qatar
New Zealand
Sweden
Trinidad & Tobago
Tunisia
Ukraine
Kenya
Lebanon
Morocco
Mongolia
Russia
Most Popular Searched Stub End Keywords on Google
Summary
Reviewer
Review Date
Reviewed Item
ANSI/ASME B16.9 Butt weld Stub End
Author Rating