Manufacturer of Pipe Reducer, Concentric Reducer, Eccentric Reducer, Threaded Pipe Reducer and other Steel Pipe Fittings as per ASTM/ASME/ANSI A182, B564, B366, A105 since 1972
Manufacturers, Stockist, Supplier, and Exporter Of Pipe Reducers, Weld Reducer, Stainless Steel Concentric Reducer, Alloy Steel Pipe Reducers, and Carbon Steel Pipe Reducers
Largest Stock Of Steel Pipe Reducer, Eccentric Pipe Reducer, Concentric Pipe Reducer, Stainless Steel Pipe Reducer, Pipe Reduction Fittings, Galvanized Pipe Reducer at Reasonable Prices in India.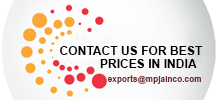 What is Pipe Reducer ?
A pipe reducer is the component in a pipeline that reduces the pipe size from a larger to a smaller bore (inner diameter). The length of the reduction is usually equal to the average of the larger and smaller pipe diameters. There are two main types of reducer: concentric reducer and eccentric reducer.
Pipe Reducer Specifications
Butt weld Pipe Reducer Production Range – Concentric and Excentric
Outside Diameter: Seamless Pipe Reducer ( 1/2″~24″), ERW / Welded / Fabricated Pipe Reducer (1/2″~48″)
Type: Concentric Reducers, Eccentric Reducers
Wall Thickness: 3mm – 40mm / SCH5, SCH10, SCH20, SCH30, SCH40, STD, SCH80, XS, SCH60, SCH80, SCH120, SCH140, SCH160, XXS
Value Added Services: Hot Dipped Galvanizing, Epoxy & FBE Coating, Electro Polish, Sand Blasting, Threading, Soldering
Production Grades: Stainless Steel, Alloy Steel, Duplex, Nickel Alloys, Low temperature Steel, Carbon Steel, Cupro Nickel, Copper
Manufacturing Standards
ASME: ANSI B16.9, ANSI B16.28, MSS-SP-43
DIN: DIN2605, DIN2615, DIN2616, DIN2617, DIN28011
EN: EN10253-1, EN10253-2
ASTM A403 – ASME SA403 – Standard Specification for Wrought Austenitic Stainless Steel Piping Fittings
ASME B16.9 – Factory-Made Wrought Fittings Buttwelding
ASME B16.25 – Buttwelding Ends ASME B16.28 – 'Wrought Steel Short Radius Elbows and Buttwelding Returns
MSS SP-43 – 'Wrought and Fabricated Butt-Welding Fittings for Low Pressure, Corrosion Resistant Applications
Pipe Reducer Material Grades
Stainless Steel Reducer; ASTM A403 WP Gr. 304, 304H, 309, 310, 316, 316L, 317L, 321, 347, 904L
Carbon Steel Reducer: ASTM A 234 WPB , WPBW, WPHY 42, WPHY 46, WPHY 52, WPH 60, WPHY 65 & WPHY 70.
Low Temperature Carbon Steel Reducer: ASTM A420 WPL3, A420 WPL6
Alloy Steel Reducer: ASTM / ASME A/SA 234 Gr. WP 1, WP 5, WP 9, WP 11, WP 12, WP 22, WP 91
Duplex Steel Reducer: ASTM A 815, ASME SA 815 UNS NO S31803, S32205. Werkstoff No. 1.4462
Nickel Alloy Reducer: ASTM / ASME SB 336 UNS 2200 ( NICKEL 200 ), UNS 2201 (NICKEL 201 ), UNS 4400 (MONEL 400 ), UNS
8020 ( ALLOY 20 / 20 CB 3, UNS 8825 INCONEL (825), UNS 6600 (INCONEL 600 ), UNS 6601 ( INCONEL 601 ), UNS 6625 (INCONEL 625), UNS 10276 ( HASTELLOY C 276 )
Why Choose M P Jain Tubing Solutions LLP
M P Jain Tubing Solutions LLP is dominant Manufacturer, Stockist, and Exporter of stainless steel concentric reducer in Mumbai, India since 1972. We positions in Top 50 organization in India and active in manufacturing of eccentric pipe reducer and concentric pipe reducer. While, there are numerous specific kinds of fittings which can be produced, the most widely recognized sorts of fittings which we manufactured and stock like steel pipe reducer and weld reducer (100% X-Ray Tested/Radiography).
We are leading Suppliers of the high-quality scope of threaded pipe reducer that are fabricated under the master direction of our persevering workforce. Having more than 45 years of experience and brief knowledge our pipe reduction fittings & all other products are manufactured using best quality material and go through a detailed quality check at every stage of production to make sure that end product meets all quality requirements of our company. Outlined consistency with international quality standards, these stainless steel pipe reducer are corrosion resistance, sturdy and durable. we also export pvc pipe reducer in customized size and shape. we are also active in the manufacturing and distribution of galvanized pipe reducer in India and overseas. we also provide a complete range of reducer fitting as per clients specifications
Trusted Supplier of Pipe Reducers – Eccentric Reducer | Concentric Reducer
Manufacturer / Stockist / Exporter in India | ASME/ANSI B16.9, ANSI B16.28, MSS-SP-43
Carbon, Alloy, Stainless Steel Copper Reducer
Pipe Reducer Price List
Following is Pipe Reducer Fittings Price in India.This price range is also depends on minimum order and might be varies without any prior information.For more details contact us now and get Instant Quote.
| Materials | Price Range | Unit |
| --- | --- | --- |
| Stainless steel welding pipe fittings Eccentric Reducer | $2.00-$10.00 | USD/Piece |
| Stainless Steel Butt Weld Pipe Fittings Concentric Reducer | $10.00-$50.00 | USD/Piece |
| welding carbon steel pipe eccentric reducer | $5.00-$500.00 | USD/Piece |
| schedule 40 stainless steel pipe reducer | $1.00-$10.00 | USD/Piece |
| butt weld thick wall reducer | $6.10-$7.60 | USD/Kilogram |
| 6 inch welded stainless steel pipe reducer | $1.00-$10.00 | USD/Piece |
| connectors pipe fittings reducer | $0.50-$25.00 | USD/Piece |
| stainless steel PVC pipe reducer | $11.50-$15.02 | USD/Piece |
| pipe fitting eccentric / concentric reducer types 1/2" SCH10s | $1.00-$100.00 | USD/Piece |
| ansi b16.5 gr2 titanium pipe reducer | $4.80-$900.00 | USD/Piece |
| butt weld concentric reducer pipe fitting | $0.50-$350.00 | USD/Piece |
| schedule 80 carbon steel pipe fittings reducer | $0.10-$90.00 | USD/Piece |
| Gr2 Titanium pipe fitting Concentric Reducer | $1.00-$20.00 | USD/Piece |
| 8 Inch Pipe Fittings Carbon Steel Speed Reducer | $0.50 | USD/Piece |
| titanium grade7 large threaded pipe fitting eccentric reducer | $3.00-$60.00 | USD/Piece |
| Welding Schedule 40 Steel Pipe Fittings Reducer | $1.00-$999.00 | USD/Piece |
| ASME/DIN/JIS Carbon Steel Pipe Reducer | $0.10-$10.00 | USD/Piece |
| Brass material H59 hex head bushing brass thread pipe reducer | $1.00-$10.00 | USD/Piece |
| sanitary round shape eccentric welded reducer | $0.40-$40.00 | USD/Piece |
| sch40 black fitting concentric reducer | $1.00-$10.00 | USD/Piece |
| Concentric Reducer WP11 CL3,WP22 CL1,WP22 CL3,WP24,WP5 | $10.00 | USD/Piece |
Reference:alibaba
Various Applications of Pipe Reducer:
Gas compression and distribution industries
Automotive
Industrial equipment
Utilities/power generation
Marine
Waste treatment
Textile
Refining
Pulp/paper
Petroleum
Chemical processing
Types of Pipe Reducer
Eccentric reducer
An eccentric reducer is a fitting used in piping systems between two pipes of different diameters. They are used where the diameter of the pipe on the upstream side of the fitting (i.e. where flow is coming from) is larger than the downstream side
Concentric reducer
A concentric reducer is used to join pipe sections or tube sections on the same axis. The concentric reducer is cone-shaped, and is used when there is a shift in diameter between pipes. For example, when a 1″ pipe transitions into a 3/4″ pipe and the top or bottom of the pipe doesn't need to remain level. This pipe reducer may be used when there is a single diameter change or multiple diameter changes.
Reference:wikipedia
Cities We Export Pipe Reducer
Mumbai
Thane
Navi Mumbai
Pune
Pimpri-Chinchwad
Vadodara
Kolkata
Gurgaon
Ahmedabad
New Delhi
Bengaluru
Chennai
Surat
New York
Caracas
Howrah
Sydney
Ahvaz
Karachi
Algiers
Chiyoda
Ankara
Ho Chi Minh City

Bhopal
Ulsan
Faridabad
Houston
Dubai
Seoul
Hyderabad
Singapore
Abu Dhabi
Tehran
Calgary
Noida
Riyadh
Vung Tau
Al Khobar
Atyrau
Lagos
Hanoi
Toronto
Hong Kong
Rajkot
Brisbane
Los Angeles

London
Coimbatore
Jakarta
Istanbul
Bangkok
Kuwait City
Sharjah
Muscat
Edmonton
Busan
Mexico City
Doha
Jeddah
Manama
Montreal
Thiruvananthapuram
Milan
Moscow
Dallas
Petaling Jaya
Ernakulam
Visakhapatnam
Ludhiana

Aberdeen
Cairo
Geoje-si
Perth
Santiago
Chandigarh
Indore
Kuala Lumpur
Rio de Janeiro
Dammam
Melbourne
Madrid
La Victoria
Granada
Courbevoie
Al Jubail
Port-of-Spain
Secunderabad
Gimhae-si
Haryana
Colombo
Lahore
Bogota
Countries We Export Pipe Reducer
India
Saudi Arabia
Bangladesh
United States
United Arab Emirates
Canada
Angola
Argentina
Austria
Azerbaijan
Pakistan
Peru
Chile
Yemen
Hong Kong
Croatia
Czech Republic
Estonia
South Africa
Nigeria
Mexico
Turkey

Spain
France
United Kingdom
Indonesia
Israel
Iran
Kuwait
Mexico
Malaysia
Nigeria
Serbia
Singapore
Taiwan
Gabon
China
Finland
Greece
Italy
Japan
Hungary
Algeria
Belarus
Belgium

Chile
Venezuela
Ecuador
Netherlands
Brazil
Colombia
Ghana
Iran
Denmark
Poland
Australia
Afghanistan
Bahrain
Portugal
Switzerland
Libya
Romania
Thailand
Bhutan
Bolivia
Bulgaria
Slovakia
Vietnam

Costa Rica
Egypt
Iraq
Jordan
Kazakhstan
South Korea
Sri Lanka
Lithuania
Norway
Oman
Philippines
Poland
Qatar
New Zealand
Sweden
Trinidad & Tobago
Tunisia
Ukraine
Kenya
Lebanon
Morocco
Mongolia
Russia
Most Popular Searched Pipe Reducer Keywords on Google
Summary
Reviewer
Review Date
Reviewed Item
Author Rating